FUNdamentals Program Info
---
NOTE: REGISTRATION CLOSED FRIDAY, SEPTEMBER 25, 2020
Player Health & Safety Measures:
The BWHA's 2020-21 Competitive Season will fully comply with all restrictions and regulations provided by the Ontario Government, the Simcoe Muskoka District Health Unit, the City of Barrie, the Ontario Women's Health Association, and Hockey Canada. Strict measures will be taken to ensure the health and safety of players, parents, coaches, and other volunteers, including:
All on-ice activities limited to 25 participants.
Using "Bubble Leagues" with a maximum of 50 players to limit the participants our players and coaches will come into contact with
Strict facility entry protocols, including self-screening of all participants
Comprehensive records of player participation in games and practices, to assist with contact tracing if required
A detailed plan for how we will respond to any suspected, probable, or potential Covid-19 cases
Modified games rules (as defined by the OWHA) will be used to limit/reduce physical contact
For more details on the procedures and protocols we will follow, please review the BWHA's Return to Hockey Plan.
Before deciding to register, please recognize that this will not be a normal hockey season.
2020-2021 Season Information and Fees:
Season Timeframe: October 2020 to March 2021
Sessions: 18 ice times, 60 minutes each
Registration Fees: $400
Age Groups (for the 2020-21 season): Players born in 2014, 2015, 2016
Fundamentals is planned to run with a minimum of 12 players to a maximum of 15 players per session, at the NTR on Sunday afternoons. We will only be able to run both sessions if we have a minimum of 12 skaters register per session.
New to Hockey? Our Fundamentals program is a great way to introduce new players to Canada's favourite game!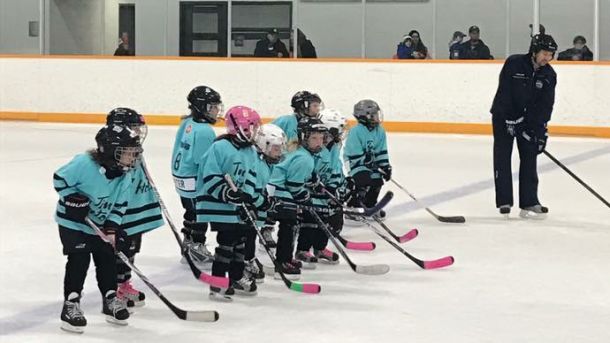 The Hockey Canada Initiation Program has been designed to make the first contact with hockey a safe and positive experience. It is a structured, learn-to-play hockey program designed to introduce beginners to the game's basic skills. It enables participants to become contributing members of a team effort, develop self-confidence, and experience a sense of personal achievement. These goals are achieved in an atmosphere of fun and fair play.
The Initiation Program is a progressive, learn-to-play teaching curriculum. Children learn through participating in practice drills and informal modified games. The program consists of four phases of instruction, designed for any entry-level hockey player, which introduce the skills of skating, passing, puck control and shooting in a progressive, one-step-at-a-time manner.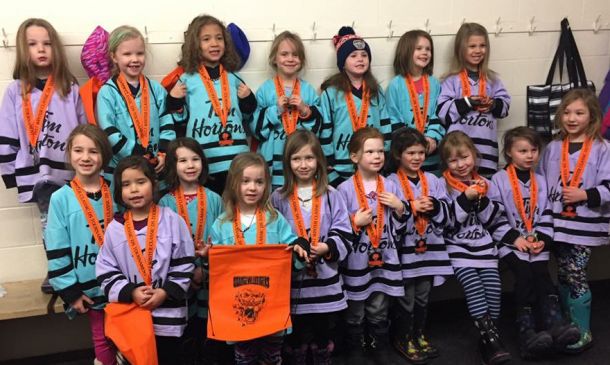 Initiation Program Objectives:
A comprehensive program for the development of young children as hockey players.
The focus is on skill development and fun without the pressures of winning.
It aims to create participants and instructors who will continue in the game.
The motto is Fun, Fitness and Fair Play.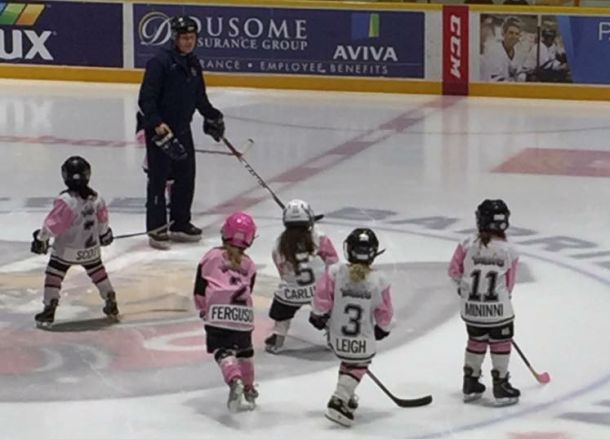 Starting with the 2017-18 season Hockey Canada mandated that "Initiation-aged players receive age-appropriate programming on cross-ice or half-ice surfaces." Consistent with this policy, our Fundamentals program will held on the smaller ice surfaces at National Training Rinks once again this season. Read more about Hockey Canada's Age-Appropriate Programming Policy.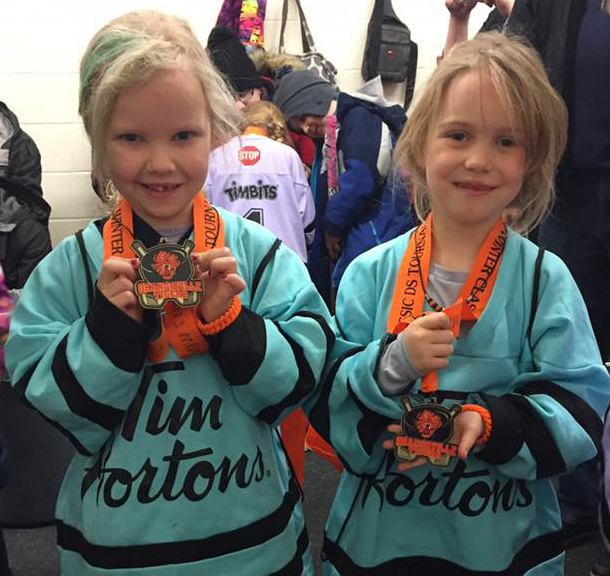 The main goal is to make the beginner's first impression of hockey a good one! When players get started on a positive note, they automatically enjoy the game and usually go on to have fun playing hockey for many years.
---
For questions about our FUNdamentals program, please contact youthhouseleague@bwha.ca